Main Content
Colon Hydrotherapy for 20 years!
Footbath removes parasites
NAET Clears Allergy to Flowers
Headaches, acne, ADD gone!
Wrong Medication Made Her Sick
NAET Allergy Elimination Treatments – 24 hours! No Drugs. No Herbs. No needles!
Most people don't realize their headaches, stomach aches and pains, anxiety, depression, muddled thinking, or exhaustion could be caused by an allergy.
Located at 278 Tuckerton Rd in Medford, NJ
We have so many success stories to share. We hope you, too, will be one of our happy, healthy clients soon!
Colon Hydrotherapy
Head & chest mucous? Constipated? Gassy or bloated? Diarrhea? A Colonic can help you feel better in one hour!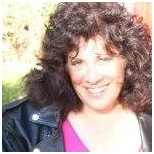 I was extremely sick. I was not sleeping or able to function. It's amazing and I can't believe it. I am now able to digest my foods without throwing up thanks to treatments I received at Allergy & Health Solutions Center…and I'm continually getting better.

Joy Jacks